Newsletter
Shanghai
Tel: 021 20228288
Fax: 021 20228299

contact.sh@tavola.cn

News
Dining City Special Offer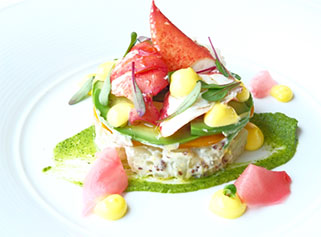 Tavola and cooperate with Dining City offer Special Spring Surf-turf dinner set menu. We will choose Top ingredient as:Lobster,Foie Gras,King Crab,Angus Steak to make this luxury menu which value 1080rmb,Now only 328Rmb/person for promotion.
More detail and reservation
Click here
See the menu
Book a table click here
Mother's day Special Brunch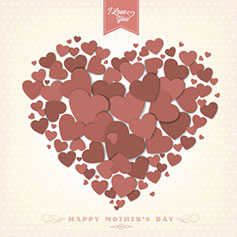 8th May, 2016 Mother's day
Tavola will offer a Specail brunch menu as following:
Brunch Main Course Menu choose one
Penne with Zucchini Sauce, Shrimps and Cherry Tomatoes
Tagliatelle Fresche con Salsiccia, Funghi Trifolati e Scaglie di Parmigiano
Pizza with Tomato Sauce, Mozzarella, Ricotta Cheese and Smoked Salmon
Roasted Sea-bass Fillet with Cucumber and Tomatoes Salad and Crunchy Bread
Grilled Salmon Fillet with Cauliflower Velloutée, Asparagus and Parsley Olive Oil
Low-Lemperature Cooked Lamb Loin, Broccoli Purée, Light Garlic Sauce and Almonds
Crispy Roasted Chicken, Bell Peppers Peperonata and Chilly Pepper Jam
See the menu
Book a table click here
Introducing Our New Signature Dish
Spring Special Menu
From now on Chef Roberto will offer some Spring Special dishes from seasonal fresh ingredients. As this Speck Ham Baked Asparagus, Poached Egg, Fresh Ricotta Cheese.More Surprise will be found in Tavola everyday.
Book a table click here
Weekend Afternoon Tea Buffet @ TAVOLA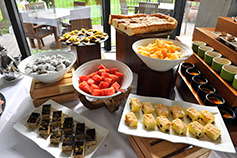 Here comes the season of friends and family gathering during the weekend, and enjoy sunshine and fresh air in the afternoon on the terrace or stay on cozy indoor seats at Tavola.
This weekend, Tavola presents brand new buffet afternoon tea. It features [T]avola selection of savories, desserts and fruits.
Our Crêpe live station will attract your eyes and bring fun to the children. You may choose your favorite fillings from salty to sweet, and then our chef will make it in front of you.
[T]avola Weekend Afternoon Tea Buffet
Time
: Every Saturday and Sunday: 15:00 – 17:00
Buffet
: Unlimited Savories, Desserts and Fruits
Special
: Live Station Crêpe (Pancake)
Beverage
: Choice of One Cup or One Glass from: Espresso, Regular Coffee, Cafe Latte, English Breakfast Tea, Earl Grey, Jasmine, House Red Wine, House White Wine, or Prosecco.
Price
: RMB118 per Adult; RMB78 per Child under 1.3 Meters Height
* Prices are subject to 10% service charge.
Book a table click here
Special: TOP Rib eye beef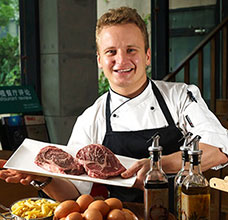 The Rib-Eye
is cut from the roast that sits at the top of the rib primal. As a roast is known as a standing rib roast or, more commonly, Prime Rib (though technically only if it is prime grade beef). Now in Tavola Shanghai, chef Roberto will provide the Top rib eye beef steak and Prime Rib eye for all the beef lovers.
Chef Suggestion: Boston Lobster & Gillardeau Oyster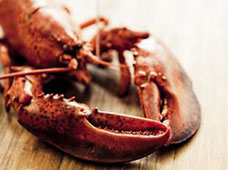 Boston Lobster
Full of meat, delicious taste , rich nutrient is undoubtedly the best description of the lobster. TAVOLA restaurant featured Boston lobster,whether it is authentic, grilled, or with Italian rich sauce pasta can make your taste buds mention acme.
Book a table click here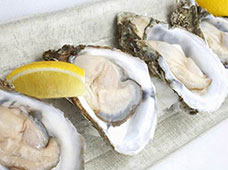 Gillardeau Oyster
Gillardeau oysters are cultivated for four years, following strict rules that have been passed down for four generations.Nine months after birth and a period in containers in oyster parks, they are placed in bags and submerged for more than three years in deep water, rich in phyto-plankton that forms the essential basis of their food intake.
Book a table click here
TAVOLA WEEKEND BRUNCH
[208 RMB] For Adult [108 RMB] For Child under 1.3M
Each Saturday & Sunday 11:30~15:00 - Enjoy your weekend on riverside...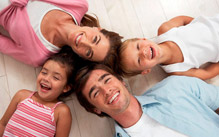 Can be unlimited flow of Italian Red wine and White wine (Plus 90 RMB)
[ ANTIPASTI BUFFET ]+[ ZUPPE BUFFET ]
[ PRIMI ]+[ PIZZE ]+[SECONDI ]
[ BUFFET di DOLCI,FRUITTA e FROMAGGI ]
[ CAFFE' o TE' ]
Book a table click here